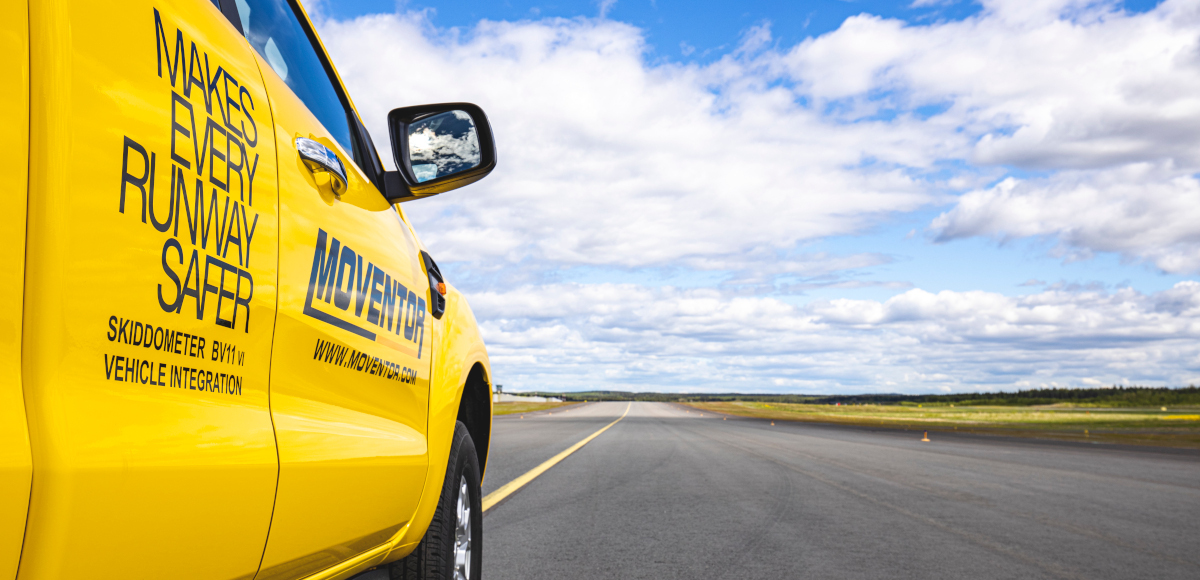 Annual calibration
Skiddometer BV11 friction readings are the most essential information in runway skid resistance. As Skiddometer BV11 has been successfully used in civil and military operations for years, its friction readings are probably the most well known skid resistance symbols amongst airplane pilots around the world. When friction values are known, pilots can easily calculate the needed safe landing distance. Airplane braking action is performed either manually by the pilot or automatically by an autopilot system.
As airplanes operate between different airports, it is important that measured and reported friction values correlate with each other. A 100% correlation level between different Skiddometer BV11 units can be assured by performing annual calibration, and is therefore requested by aviation authorities. Annual calibration is performed by an authorized factory representative. In annual calibration the Skiddometer BV11 measurement system is compared against the master piece and adjusted accordingly if necessary. To authenticate the correct measurement performance, a detailed calibration certificate is provided to the customer after calibration work. Usually calibration work is done on customer site at the airport. In annual calibration, the factory representative can also perform annual servicing and training based on customer needs.
Based to the unique Skiddometer measurement technology, calibration is not needed more frequently than on an annual basis. This is a great benefit compared to most other friction measurement units, which need frequent calibrations after measurement operations. Skiddometer BV11 adjusts automatically to zero whenever its power is turned on. If calibration correctness needs to be checked and documented before measurement, it can be easily done in less than twenty seconds.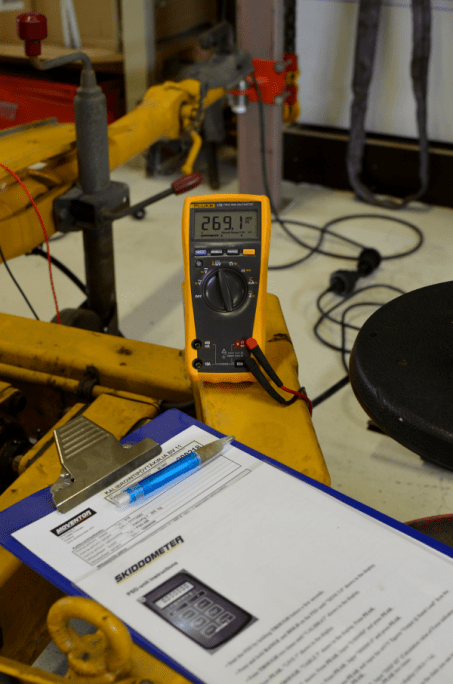 Guaranteed performance and risk management are identified as key needs of our customers. Professional annual service of products is vital to ensure reliability, safety, cost efficiency and smooth operations. Product services and inspections performed by qualified Moventor service engineers guarantee our customers operational certainty. An objective opinion on product condition, an extensive written service report, recommendations, time and travel are included in one low cost. Contact us today for more information.