Options for Runway friction testing equipment
Skiddometer continuous friction measuring equipment can be equipped with additional features which will add more value to its users. When purchasing Skiddometer trailer or vehicle integration, it will include the unit itself, touch screen measuring computer and cable connection between computer and Skiddometer. Additionally the user can add features to get more value out of the equipment.
The user can choose the most suitable computer for the need. MI-900 is a military version of the measuring computer which is protected for interference and have all the functions built in. Small LCD display, internal printer and push buttons ensure working in all possible environments. On commercial airports the usage is lighter and more features is required. Then the modern Touch Screen Computer with additional equipment is the best solution. Read more of available option below.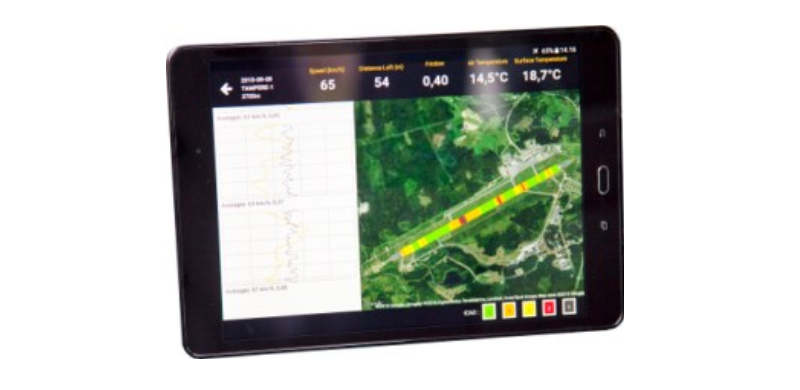 TSC – Touch Screen Computer
Touch Screen Computer is the latest innovation on friction measuring. It changes the industry of friction measuring as it utilizes usage of commercial tablet computers. Software is designed to be used on any Android based tablet on the market. Together with Web service, Touch Screen Computer is the most modern system available. CAN based communication allows easy integration of additional equipment and makes friction testing equipment to a multi purpose machine.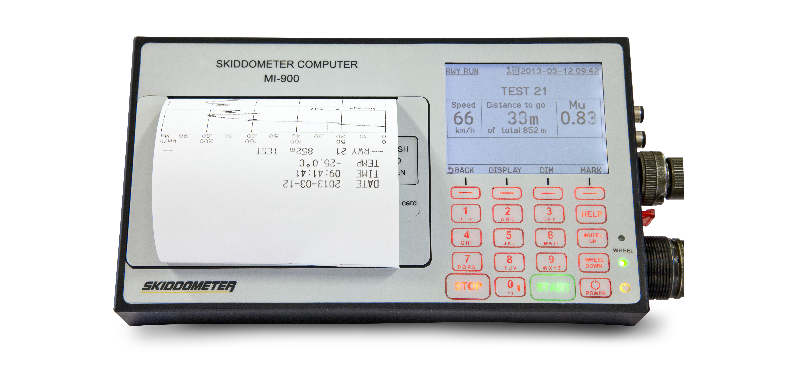 MI-900 Computer
The Skiddometer MI-900 Computer is used to record and print out friction data. It has been developed in close co-operation with several airport customers, following the success story of older MI-series computers. MI-900 is a robust computer for any use. It has all functions built in so no additional equipment is required. It can be connected to a laptop to get more graphical view on the friction results. Results can be analyzed on unique program called Friction. All results can also be exported to .csv file for further usage.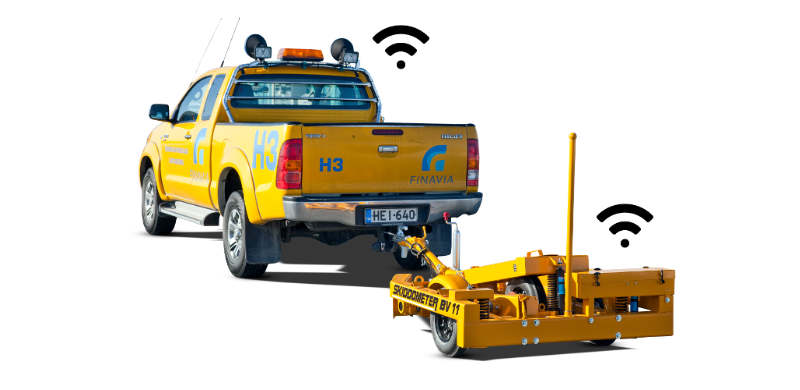 Wireless communication
Skiddometer BV11 can be equipped with wireless communication. Then usage of cable between the trailer and computer is unnecessary and makes attaching the trailer easier for the user. Only hook up the trailer to tow ball and start measuring. Communication can be selected between Bluetooth and WiFi whichever is the most suitable option for the user. Power comes from on-board battery. The wireless communication doesn't prevent using traditional cable communication and power supply.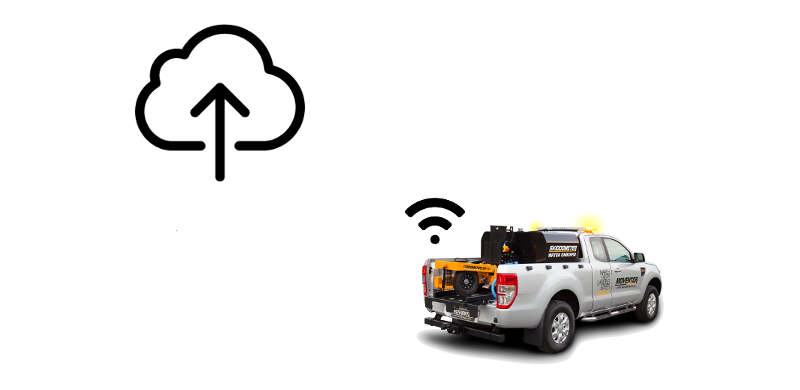 Web Service
When using Touch Screen Computer together with Skiddometer BV11 friction measuring equipment you are granted an access to web service. All measuring information can be uploaded to a server and access is done by web browser. This makes transferring information between all airport parties, such as maintenance, traffic control, tower, etc., easy. All parties have access to the measuring information quickly and effortless.
Surface Temperature Meter
Surface temperature combined with friction values are critical information for airports to ensure safe landing conditions. It's also important for runway maintenance to optimize cleaning and de-icing.
The Skiddometer CFME system can be equipped with surface temperature meter. It's a great addition to determine surface conditions. A small meter is attached to Skiddometer BV11 trailer or Skiddometer BV11 VI pick-up truck. Temperature information can be seen and printed together with friction information on measuring computer.